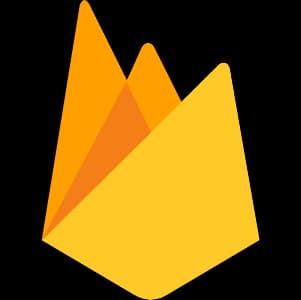 Empowering Your Apps with Firebase: Techloset's Firebase Services for Building Scalable, Real-time, and Secure Applications.
Explore the capabilities of Firebase and supercharge your application development with Techloset Solutions' Firebase services. Our team of Firebase experts is dedicated to helping you harness the power of Firebase's comprehensive suite of tools and services, enabling you to build scalable, real-time, and secure applications that delight your users.
Firebase Realtime Database
Leverage Firebase Realtime Database to build responsive and collaborative applications. We design, implement, and manage Firebase Realtime Database solutions that enable real-time data synchronization, offline access, and seamless integration into your applications.
Firebase Authentication
Ensure the security of your applications with Firebase Authentication. Our experts integrate Firebase Authentication to enable user authentication, authorization, and identity management, safeguarding your user data and resources.
Firebase Cloud Functions
Automate and extend your application's functionality with Firebase Cloud Functions. Techloset Solutions develops serverless functions that respond to events in your Firebase apps, providing scalability and efficiency for your backend operations.
Firebase Cloud Firestore
Embrace Firestore, Firebase's scalable NoSQL cloud database, to store and synchronize data. We design Firestore database schemas, optimize queries, and ensure seamless integration with your application for efficient data management.
Firebase Hosting
Deliver fast and secure web content with Firebase Hosting. Our team configures Firebase Hosting for your applications, ensuring global content distribution, HTTPS encryption, and simplified deployment workflows.
Firebase Cloud Messaging (FCM)
Enhance user engagement with Firebase Cloud Messaging (FCM). We integrate FCM into your applications for real-time notifications, messages, and updates, fostering user retention and interaction.
Firebase Analytics
Gain valuable insights into user behavior and application performance with Firebase Analytics. Techloset Solutions configures Firebase Analytics to track user interactions, measure app success, and optimize user experiences.
Firebase Remote Config
Personalize your applications dynamically with Firebase Remote Config. We implement Remote Config to tailor app experiences, messages, and features for different user segments without app updates.
Firebase Cloud Storage
Securely store and serve user-generated content with Firebase Cloud Storage. We configure Cloud Storage to handle media files, images, and assets, ensuring scalable and reliable content delivery.
Firebase App Indexing
Improve discoverability and engagement with Firebase App Indexing. Our experts enable deep linking and app indexing, allowing users to find and engage with your app's content directly from search results.
Frequently Asked Questions About Firebase Services
Techloset Solutions frequently encounters questions about our Firebase services and their impact on application development. Here are some common inquiries to provide you with a better understanding of our Firebase offerings.
What is Firebase, and why should my business use it?
Firebase is a comprehensive application development platform that offers a wide range of tools and services for building and improving applications. Businesses use Firebase to streamline development, enhance user experiences, and drive app success.
How can Firebase services benefit my application development projects?
Firebase services provide features like real-time data synchronization, authentication, and analytics, making it easier to build scalable, secure, and engaging applications. Firebase reduces development time and costs while improving app performance.
Which types of applications are suitable for Firebase integration?
Firebase is versatile and can be applied to various types of applications, including mobile apps, web apps, games, and IoT applications. It's particularly useful for applications that require real-time updates, user authentication, and cloud storage.
Is Firebase secure, and how do you ensure data security?
Firebase offers robust security features, including user authentication, access controls, and data encryption. Our Firebase services include best practices for securing applications and sensitive data.
How can I get started with Firebase services through Techloset Solutions?
To begin using Firebase services with Techloset Solutions, contact our team. We'll assess your application requirements, develop a customized plan, and guide you through the integration process.
What ongoing support and maintenance can I expect for my Firebase-integrated applications?
Techloset Solutions provides continuous support, monitoring, and maintenance for Firebase-integrated applications. We ensure that your applications operate smoothly, and we're available to address any issues or updates.

Contact Us
Your Vision, Our Code - Transforming Dreams into Apps!
Embark on a journey of digital transformation with our top-notch web and mobile app development services. Whether you need a responsive website, a feature-rich mobile app, or a cross-platform solution, our seasoned developers have the expertise to bring your concepts to life. Let's collaborate to make your digital dreams a reality!