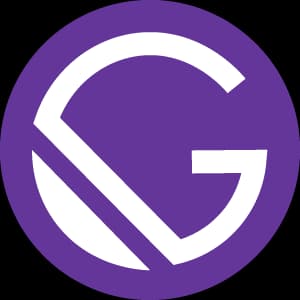 Crafting Exceptional Web Experiences: Techloset's Gatsby Services for Blazing-Fast, Secure, and Scalable Websites.
Discover the power of Gatsby and redefine your web presence with Techloset Solutions' Gatsby services. Our team of Gatsby experts is dedicated to creating blazing-fast, secure, and scalable websites that captivate your audience and drive business growth.
Gatsby Website Development
Harness the capabilities of Gatsby for your website development needs. Techloset Solutions specializes in designing, developing, and optimizing Gatsby websites that deliver exceptional performance, seamless user experiences, and enhanced SEO.
Gatsby E-commerce Websites
Take your online store to the next level with Gatsby e-commerce websites. Our experts build high-performing, feature-rich e-commerce platforms using Gatsby, ensuring fast load times, secure transactions, and an immersive shopping experience.
Gatsby Blog Development
Share your stories and insights with a captivating Gatsby blog. Techloset Solutions designs and develops Gatsby-based blogs that engage readers, enhance content discoverability, and facilitate effortless content management.
Gatsby Plugin Integration
Extend the functionality of your Gatsby website with custom plugin integration. We leverage Gatsby's extensive plugin ecosystem to integrate powerful features, data sources, and third-party services tailored to your needs.
Gatsby Content Management Systems (CMS)
Simplify content management with Gatsby CMS solutions. Techloset Solutions configures headless CMS platforms such as WordPress, Contentful, Sanity, and Strapi to seamlessly integrate with Gatsby, enabling efficient content updates and publishing.
Gatsby Performance Optimization
Maximize website speed and performance with Gatsby optimization. Our team fine-tunes Gatsby websites for lightning-fast load times, improved SEO rankings, and superior user experiences on all devices.
Gatsby SEO Services
Enhance your website's search engine visibility with Gatsby SEO services. We implement advanced SEO strategies, schema markup, and metadata optimization to boost your website's rankings and drive organic traffic.
Gatsby Website Redesign
Transform your outdated website into a modern masterpiece with Gatsby website redesign services. Techloset Solutions revamps existing websites with a fresh design, improved functionality, and Gatsby's performance advantages.
Gatsby Support and Maintenance
Ensure the ongoing success of your Gatsby website with comprehensive support and maintenance. Techloset Solutions offers regular updates, security monitoring, and technical assistance to keep your site running smoothly.
Frequently Asked Questions About Gatsby Services
Techloset Solutions frequently addresses questions about our Gatsby services and their impact on web development. Here are some common inquiries to provide you with a better understanding of our Gatsby offerings.
What is Gatsby, and why should I consider it for my website?
Gatsby is a modern web development framework known for its speed, security, and scalability. It's an excellent choice for websites, blogs, and e-commerce platforms looking to provide exceptional user experiences and superior performance.
How can Gatsby benefit my business website or e-commerce platform?
Gatsby offers advantages such as faster page loads, improved SEO rankings, reduced bounce rates, and enhanced security. It can provide a competitive edge, boost user engagement, and increase conversion rates for your business.
Is Gatsby suitable for e-commerce website development?
Yes, Gatsby is ideal for e-commerce websites, offering fast load times, secure transactions, and excellent user experiences. It integrates seamlessly with popular e-commerce platforms and technologies.
How can I migrate my existing website to Gatsby?
Migrating an existing website to Gatsby involves careful planning and data migration. Techloset Solutions offers website migration services, ensuring a smooth transition and preserving your valuable content.
What ongoing support and maintenance services do you provide for Gatsby websites?
Our Gatsby support and maintenance services include regular updates, security monitoring, performance optimization, and technical assistance. We ensure your Gatsby website continues to deliver exceptional results.
Can I integrate Gatsby with my preferred content management system (CMS)?
Yes, Gatsby supports various headless CMS platforms, allowing seamless integration with systems like WordPress, Contentful, Sanity, and more. This provides efficient content management while leveraging Gatsby's performance benefits.